Find your moving company in Bern. Moving made easy!
Located on the banks of the Aare River in the Swiss Central Plateau region, Bern has 142,000 inhabitants and is the largest administrative centre in the Swiss Confederation. Many households use MoveAgain to move to Bern - for a good reason. There's what you need to know about your move:
Moving to Bern
Bern offers its inhabitants an attractive and homely environment. The districts of the city of Bern are divided into six quarters. The inner city forms the central part of the city, district 1. The city centre, known as the "Old Town of Bern", has been declared a UNESCO World Heritage Site. The Länggasse-Felsenau district (District 2) is characterised by higher education institutions that make the district a preferred place to live for students and university staff. This district consists of the following 6 quarters: Engeried, Felsenau, Neufeld, Länggasse, Stadtbach and Muesmatt. The districts Holligen, Mattenhof, Monbijou, Weissenstein, Weissenbühl and Sandrain are located in district 3 Mattenhof-Weissenbühl. From these quarters it is not far to reach Bern's local mountain Gurten. Bern's district 4 Kirchenfeld-Schosshalde is characterised by many embassies, which unfortunately also increases the rent. Nevertheless, many people also move to of Beundenfeld, Schlosshalde, Gryphenhübeli, Kirchenfeld, Brunnadern and Murifeld. Breitenrain-Lorraine, the fifth district of Bern, consists of quarters Breitfeld, Breitenrain, Lorraine, Spitalacker and Altenberg. Its central location contributed to rising popularity. The largest area is in the 6 Bümpliz-Oberbottigen district. It is divided in four quarters: Oberbottigen, Bethlehem, Bümpliz and Stöckacker. The remote location to the west of the city can be quickly reached by public transport. Cheap rents are tempting as compensation.
Find the right moving company in Bern
As in all major cities, Bern has a large selection of moving companies to choose from. It is not easy to find the right moving company in Bern. An important selection criteria is the price, but it also depends on careful handling of the moving goods and the package of services included in the quoted price. What about dismantling and assembling furniture or carefully handling valuable items such as a piano? Are final cleaning and additional installations included? Complex Swiss moving market makes it harder to compare prices and different service packages for moving companies.
What are the advantages of a moving company?
When your own vehicle causes trouble, most drivers go to a garage, because a self-repair attempt often ends with greater damage than before. Even when moving, it is advisable to rely on the professional moving company in Bern. When moving home, you have to do a lot of organising and should not additionally burden yourself with the physical strain of carrying heavy furniture, boxes and equipment. Even if neighbours and other volunteers offer their help, moving organised by professional moving helpers is easier, quicker and smoother. For young people with little luggage and a practical disposition, a privately organised move is an alternative. For everyone else, health and safety should have priority.
Rental prices in Bern districts
In recent years, apartment rents throughout Switzerland have increased. The good news is that the inflation rate in Bern has been below the Swiss average over the past 12 years (2.2%). A one-bedroom apartment rarely costs more than 900 Swiss francs rent. The average rent for a two-bedroom apartment in Bern is between 1,000 and 1,400 Swiss francs. Depending on the district, a 3-bedroom apartment costs between CHF 1,300 and CHF 1,900. The rent for a 4-bedroom apartment is over CHF 2,000. However, the price differences between the quarters are considerable. In 2015, the average rent for a three-bedroom apartment in the old town of Berne was 1,629 Swiss francs. In the same year, a rent of only CHF 959 was charged for an apartment of the same size in the Bümpliz-Oberbottigen district. Berne's most expensive residential district is the old town of Berne. For apartments with three or more rooms, the prices here are 40% above the average.
Rental prices in Bern
| | | | | | | |
| --- | --- | --- | --- | --- | --- | --- |
| District | Rental price | 1 room | 2 rooms | 3 rooms | 4 rooms | 5 rooms |
| Innere Stadt (Bern) | CHF 1342 | CHF 842 | CHF 1138 | CHF 1629 | CHF 1981 | CHF 2637 |
| Länggasse-Felsenau; | CHF 1215 | CHF 668 | CHF 1024 | CHF 1254 | CHF 1645 | CHF 1985 |
| Mattenhof-Weissenbüh | CHF 1165 | CHF 664 | CHF 955 | CHF 1220 | CHF 1529 | CHF 1815 |
| Kirchenfeld-Schosshalde | CHF 1329 | CHF 642 | CHF 1024 | CHF 1242 | CHF 1604 | CHF 1987 |
| Breitenrain-Lorraine | CHF 1180 | CHF 663 | CHF 969 | CHF 1237 | CHF 1609 | CHF 1939 |
| Bümpliz | CHF 1002 | CHF 665 | CHF 843 | CHF 959 | CHF 1150 | CHF 1520 |
Source: Stadt Bern
Your advantages with MoveAgain
MoveAgain makes your move to Bern easier. With MoveAgain you can record all the data for your move in just 3 steps. Furthermore, you can fix the price with the move calculator and book your move online. Find out more about this topic here. By entering and calculating data such as: "Moving company Bern price" you keep track and have everything automatically documented. If you have any questions, the MoveAgain moving consultants will be happy to help. Our considerable experience with a large number of loyal customers and the selection of reliable partner companies enables us to meet all quality standards, which will ensure smooth and trouble-free move.
MoveAgain price list
| | | |
| --- | --- | --- |
| Apartment (inner city up to 40k) | Moving price | Move out cleaning price |
| 1 room | CHF 550 | CHF 450 |
| 2 rooms | CHF 850 | CHF 459 |
| 3 rooms | CHF 1250 | CHF 790 |
| 4 rooms | CHF 1550 | CHF 940 |
| 5 rooms | CHF 1950 | CHF 1100 |
Checklist: How moving works with MoveAgain
Creating a checklist helps you keep an overview of your move. Before the actual moving day, you should clear out unneeded things. Every move is a good opportunity to discard unnecessary goods and to symbolically mark a new stage in your life. The number and size of the boxes should be estimated realistically. In order not to experience a nasty surprise after the move, because one or the other piece of furniture does not fit into the new apartment, it is advisable to create a furnishing plan. This way, our moving team can carry the appropriately labelled boxes straight into the right rooms. The checklist is the perfect complement to the online planning of your move. With MoveAgain's move planner, you can quickly find a moving company that will ensure a smooth move to Bern.
Stress-free relocation

We will work hand in hand with you to deliver a swift and well-planned move. You can book online and receive an offer within just a few minutes.

A reliable team

MoveAgain has already been booked more than 10000 times. Our moving team will handle your belongings with the utmost care and consideration. You can rest assured that every stage of your move is in safe hands.

Tailor-made service

We at MoveAgain understand the unique nature of each of our clients' criteria and offer the most efficient levels of service. Our team works closely with our clients to not only build trust but to capture every detail and understand their exact moving requirements.

Transparent prices

We will ensure to provide you with transparent prices, meaning no hidden costs and to achieve the best possible customer satisfaction.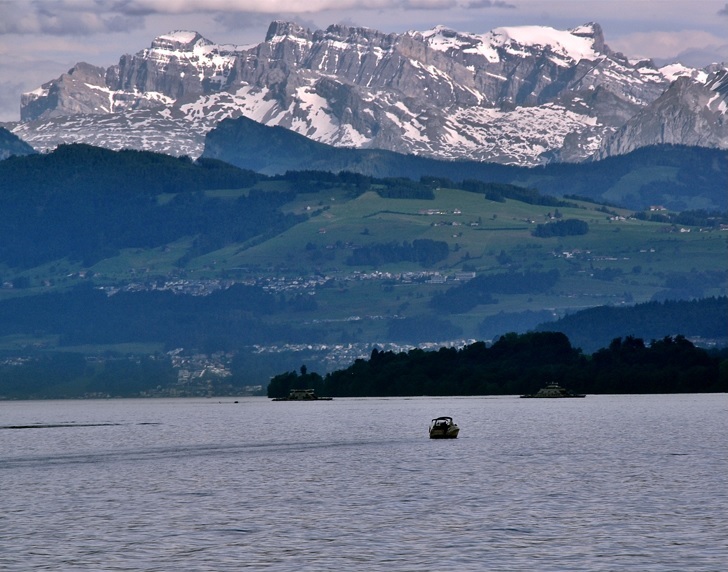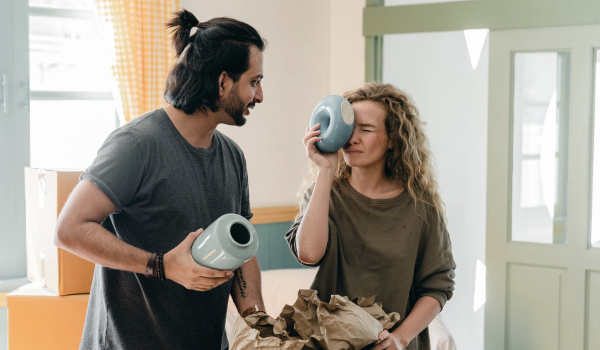 Is your household insurance up to date?
If you are buying additional furniture for your new home, it is important to consider adjusting the amount insured under your household contents insurance policy. Only if it matches the actual value of your household items it will cover the entire financial loss if something happens.
Calculate the value of your household contents here.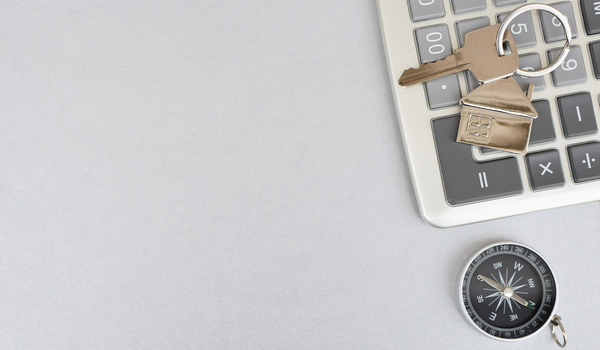 Calculate your moving costs online
Every move is associated with costs - whether carried out privately or by a selected moving company. Hiring a professional moving company can help you get value for your money. Professional movers are trained to ensure your belongings are handled with care to avoid any damages. Moreover, you don't have to deal with heavy lifting and the stress of figuring out what goes into which box. Above all else, moving company guarantees your safety and that of your property. We can help you get an overview of your moving costs.