Find your removal company in Lausanne. Moving made easy!
Moving to Lausanne
Capital of the Vaud district, the city of Lausanne is located on the northern shore of the famous Lake Geneva. Today it's home to over 145,000 inhabitants and is known for being a friendly and hospitable city. With 43% of its population being foreign, the French are the largest group (18%), followed closely by the Portuguese (17%) and Italians (11%). With people from all around the world choosing to make Lausanne home, it's not surprising that people move frequently!
Lausanne is a dense and multicultural city that is attractive because of its many assets. It is considered to be a historic city, with the Cathedral being one of Lausanne's architectural gems. It was built between the 12th and 13th centuries and its emblematic gothic style attracts more than 300,000 visitors every year. Visitors can take their time wandering around every part of this sumptuous building, but be sure not to miss the Belfry Tower: from its top, you can admire the whole city of Lausanne.
Lausanne is also the Olympic Capital. Since 1915, it has been home to the International Olympic Committee (IOC) and hosts the institutions linked to the Olympic Movement as well as more than 50 international sports federations and organisations. It also hosted the 3rd edition of the Winter Youth Olympic Games in 2020. Lausanne is a great place for any sports enthusiast to enjoy discovering the Olympic Museum for "a marathon of emotions".
Rental prices in districts of Lausanne
The city of Lausanne is spread over 18 districts, each more eclectic than the last. No matter if you're more of a residential type or a fan of the lively scene, you're bound to find somewhere for you in one of the districts of beautiful Lausanne.
To help you out, here's a guide to some of the most popular districts. The city centre: this is the most populated district, it is extremely young and dynamic and contains almost 40% of the jobs in Lausanne. Because of its dense population, the property market can be difficult.
Maupas / Valency is a very densely populated district where the largest number of foreigners reside (more than 6,000 in 2016 out of nearly 14,000 inhabitants). Located to the west of the city, the Sébeillon district is expanding rapidly and is now becoming a real residential area. Montoie / Bourdonette: this is the most popular district for young students as it is where the University of Lausanne is located. The Florimont / Chissiez district, located to the east of the city, this area is attracting more and more inhabitants because of its heritage and historical architecture. To the north of Lausanne, the districts of Chailly / Rovéréaz and Sauvabelin are rather middle-class districts favoured by families looking for peace and quiet.
Average rental price:
| | | | | | | |
| --- | --- | --- | --- | --- | --- | --- |
| District | Rental prices | Studio | 2 bedroom | 3 bedroom | 4 bedroom | 5 bedroom |
| City centre | CHF 1700 | CHF 1100 | CHF 1700 | CHF 2200 | CHF 2900 | CHF 3400 |
| Maupas / Valency | CHF 1540 | CHF 1100 | CHF 1500 | CHF 1700 | CHF 2500 | CHF 2800 |
| Sébeillon | CHF 1678 | CHF 1100 | CHF 1600 | CHF 2000 | CHF 2200 | CHF 3100 |
| Florimont / Chissiez | CHF 1920 | CHF 1000 | CHF 1700 | CHF 2000 | CHF 3000 | CHF 3900 |
| Chailly / Rovéréaz | CHF 1690 | CHF 1200 | CHF 1500 | CHF 1900 | CHF 2400 | CHF 2500 |
| Sauvabelin | CHF 1950 | CHF 2100 | CHF 1400 | CHF 1900 | N/A | CHF 2800 |
What are the advantages of using a removal company?
When moving house, you are often torn between choosing a removal company or getting your friends and family to help–it's an important decision to make. If you live in a small apartment, like a student studio, you might not have a lot of large furniture to move, however, if you're moving out of a home and need to transport heavy and fragile items, especially if you do not have a lift, it is best to use a specialist removal company.
Hiring movers will ensure that your move is organised and stress-free. By calling on professionals, your valuables and furniture are in good hands! You also reduce the risk of injury from trying to transport heavy items yourself, which is the last thing you want to happen during a move.
Some removal companies also offer a pre-delivery cleaning service. This option ensures that your home is completely clean, even down to the smallest details. A high quality clean is something that should not be overlooked, and is especially important if you want to get all of your deposit back after the final inspection.
If you're not sure about using the services of a removal and cleaning company, remember that doing the work yourself doesn't always mean you'll have zero costs. Moving involves expenses like reserving rental trucks, paying for petrol, snacks for your friends and tools to assemble and disassemble your furniture. Trying to organise everything yourself can quickly become stressful and expensive.
Your advantages with MoveAgain
If you want to use a removal company, it's important to choose a company you can trust. With MoveAgain you can make your move quick and easy! Simply go to the secure MoveAgain online platform and use our cost calculator.
First, choose the service that suits you: removal / shed cleaning / removal + cleaning. Then fill in our online form with the address of the old and new home, surface area, inventory, and the desired date of your move. Try to be as precise as possible so that we can give you an accurate fixed price.
Once you have submitted the form, you will receive your free quote by email. The MoveAgain team will leave you in control of your offer from start to finish. If you have any questions, doubts or special requests, please contact our customer service team, who will be happy to help!
MoveAgain price list
| | | |
| --- | --- | --- |
| Apartment (within 40km of city centre) | Removal prices | Price to clean after moving |
| 1 bedroom | CHF 550 | CHF 450 |
| 2 bedrooms | CHF 850 | CHF 459 |
| 3 bedrooms | CHF 1250 | CHF 790 |
| 4 bedrooms | CHF 1550 | CHF 940 |
| 5 bedrooms | CHF 1950 | CHF 1100 |
How to plan your move with MoveAgain
Discover our best tips for a smooth move! Moving house takes time and organisation, that's why we recommend that you take the time to get organised before you start to panic. As a first step, we advise you to book your removal company about three months before the date of departure from your accommodation. For a studio apartment, one month may be enough, but remember that it's better to be early than late!
Once you have booked your moving date, you can finally start packing! Try to be clever and start by having a clear out and donating the items you don't need anymore. You can then start to pack things away room by room.
To help with your move, MoveAgain provides two comprehensive checklists that can be used before and after your move. Thanks to these two detailed lists, you can be sure not to forget anything!
Stress-free relocation

We will work hand in hand with you to deliver a swift and well-planned move. You can book online and receive an offer within just a few minutes.

A reliable team

MoveAgain has already been booked more than 10000 times. Our moving team will handle your belongings with the utmost care and consideration. You can rest assured that every stage of your move is in safe hands.

Tailor-made service

We at MoveAgain understand the unique nature of each of our clients' criteria and offer the most efficient levels of service. Our team works closely with our clients to not only build trust but to capture every detail and understand their exact moving requirements.

Transparent prices

We will ensure to provide you with transparent prices, meaning no hidden costs and to achieve the best possible customer satisfaction.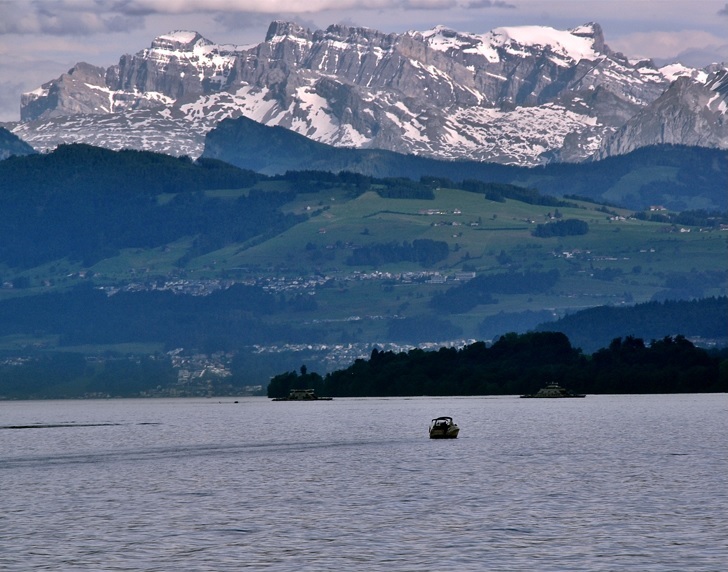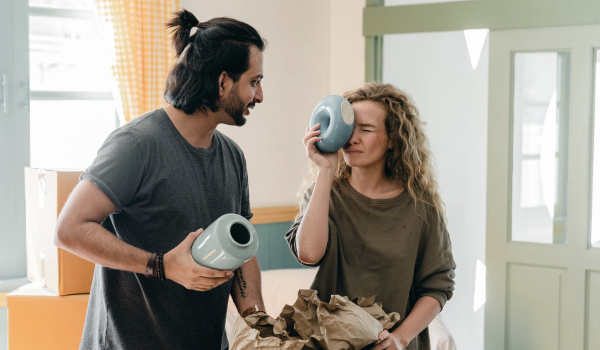 Is your household insurance up to date?
If you are buying additional furniture for your new home, it is important to consider adjusting the amount insured under your household contents insurance policy. Only if it matches the actual value of your household items it will cover the entire financial loss if something happens.
Calculate the value of your household contents here.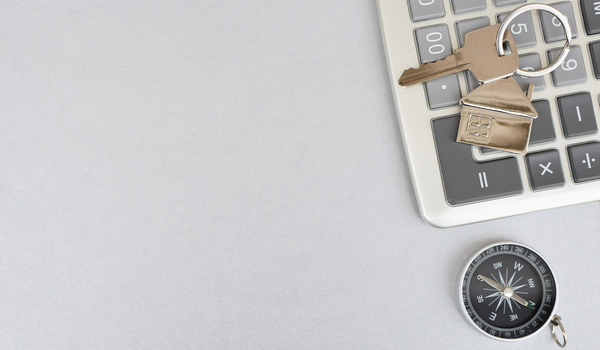 Calculate your moving costs online
Every move is associated with costs - whether carried out privately or by a selected moving company. Hiring a professional moving company can help you get value for your money. Professional movers are trained to ensure your belongings are handled with care to avoid any damages. Moreover, you don't have to deal with heavy lifting and the stress of figuring out what goes into which box. Above all else, moving company guarantees your safety and that of your property. We can help you get an overview of your moving costs.