Find your moving company in Neuchâtel. Moving made easy!
Are you planning a move to the Neuchâtel's region? This article has everything you need to know about Neuchâtel and its boroughs for a stress-free move!
MOVING TO NEUCHÂTEL
The Neuchâtel region, situated on the French border, is deemed by its enchanting landscapes. Between the lower part of the lake of Neuchâtel and the Jura mountains, the panorama is breathtaking. Although Lake Neuchâtel does not have the same surface area as Lake Leman, it is still the largest lake to be found solely on Swiss territory, covering more than 217m2! Very popular, it is a great place to walk and relax. Wine lovers (or not) will also be able to appreciate the scenery of the many vineyards, lining the northern shore of the lake.
Composed of 27 communes, the district has nearly 176,000 inhabitants. Among the most famous; Neuchâtel, its capital, but also La Chaux-de-Fonds, Val-de-Ruz, Val-de-Travers and Le Locle. Its population is always rising, especially near the coast where life is more dynamic. The reputation of its higher education institutions, the dynamism of its cultural life, and its proximity to France are the main reasons encouraging moving to Neuchatel.
Find the right moving company in Neuchâtel
You'd like to move Neuchatel's district, but don't know yet where it's best to settle? Let us introduce you to the two main towns in the district: Neuchâtel and La Chaux-de-Fonds. Those are good places to live, and the job offers are often interesting.
Neuchâtel
The city of Neuchâtel has merged with the municipalities of Corcelles-Cormondrèche, Peseux, and Valangin since 1 January 2021. This means that the population of the city reaches almost 45,000 inhabitants. Neuchâtel is considered to be a real innovation hub. It's an incomparable city for students, and its reputation is built on its university and specialized colleges (HES). The city's dynamism is also a real criterion for students and workers. The city center is charming: you'll probably enjoy strolling through the old town and its lovely alleys! In the summer, the beaches and water sports activities on Lake Neuchâtel are always very enjoyable!
La Chaux-de-Fonds
This dynamic city has no less than 37,000 inhabitants. As a "watchmaking metropolis", the town has built its reputation on its watchmaking expertise. Thanks to its skills, it has developed particularly well in terms of robotics and micro-technology. Job offers in this sector are recurrent. Moreover, it is an attractive destination for young workers and parents. Indeed, La Chaux-de-Fonds is never short of cultural activities and events. The music scene is very rich, and many artists are playing during concerts and festivals. Besides, its leisure activities, but also its nightlife will delight young and old.
Important information: When you move in or out of the district, don't forget to notify the residents' registration office of your arrival or departure within 14 days.
What are the advantages of a moving company?
When moving to Neuchâtel, you'll probably ask yourself whether you need a moving company or not. You should know that by using a moving company, you are protecting your health: less stress and no injuries! Being a mover is a real profession. While it may seem simple to carry a few lightboxes, it isn't so easy for heavier furniture. Movers are experts in assembling and disassembling furniture, they will quickly load all your objects and furniture into the transport truck and help you to unpack them without any problems!
Besides this service, a moving company can also offer you move out cleaning. Using a specialist team for a handover clean ensures you get your deposit back. Some landlords can be very picky when handing over the keys and it would be a shame to leave your deposit behind!
Rental prices in Neuchâtel's districts
When you're considering moving to Neuchâtel or elsewhere, along with the job offers, it's often the rental price that influences your decision. The average price of a flat varies between CHF 1,000 and 1,500 in the district. To help you understand the rental market, here is a table summarising the average rental prices in Neuchâtel.
| | | | | | | |
| --- | --- | --- | --- | --- | --- | --- |
| District | Average Price | Studio | 2 rooms | 3 rooms | 4 rooms | 5 rooms |
| Neuchâtel | CHF 1360 | CHF 890 | CHF 1200 | CHF 1400 | CHF 1800 | CHF 2400 |
| La Chaux-de-Fonds | CHF 1050 | CHF 745 | CHF 850 | CHF 1000 | CHF 1300 | CHF 1500 |
| Val-de-Ruz | CHF 1295 | CHF 970 | CHF 1000 | CHF 1200 | CHF 1600 | CHF 1900 |
| Val-de-Travers | CHF 1080 | CHF 990 | CHF 810 | CHF 1000 | CHF 1200 | CHF 1400 |
| La Grande-Béroche | CHF 1500 | CHF 1200 | CHF 1300 | CHF 1600 | CHF 1700 | CHF 1900 |
| La Brévine | CHF 1000 | N/A | CHF 800 | CHF 1000 | CHF 1000 | CHF 1400 |
Your advantages with MoveAgain
Make your move in Neuchâtel easy with Move Again. Our secure online platform allows you to book a team of movers and cleaners at a glance! You can get a quote in less than three minutes via our page. Fill in our form and make sure you are as precise as possible. You will receive our free quote in the next few minutes.
Thanks to Move Again, you don't have to waste time comparing the many service providers on the internet. Move Again has a network of qualified removal teams. This way, we choose the ideal partner for you. We support you throughout the process, our customer service is always at your disposal for any questions you may have.
Also, once the quote has been validated, do not hesitate to use our checklists. They will help you save precious time when organizing your move to your new home.
MOVE AGAIN PRICE LIST
| | | |
| --- | --- | --- |
| Flat (city center up to 40 km) | Moving cost | Move out cleaning cost |
| 1 bedroom | CHF 550 | CHF 450 |
| 2 bedroom | CHF 850 | CHF 459 |
| 3 bedroom | CHF 1250 | CHF 790 |
| 4 bedroom | CHF 1550 | CHF 940 |
| 5 bedroom | CHF 1950 | CHF 1100 |
Checklist: How moving works with MoveAgain
Moving house requires thoroughness and organization! We advise you to prepare yourself well in advance to avoid last-minute stress. It is generally recommended to organize your move about three months in advance, and a little less for small accommodations. Besides packing, you should also think about canceling your lease, changing your address, and cleaning up after your move.
To help you with this tedious task, Move Again has planned everything. Once the moving company has been booked and the quote validated, you will receive a checklist to help you get organized. On our list, you'll find everything you need to do before and after the move! For example, don't forget to check that all the boxes have arrived at their destination and to call in a cleaning company if necessary.
You can calculate the moving cost here.
Stress-free relocation

We will work hand in hand with you to deliver a swift and well-planned move. You can book online and receive an offer within just a few minutes.

A reliable team

MoveAgain has already been booked more than 10000 times. Our moving team will handle your belongings with the utmost care and consideration. You can rest assured that every stage of your move is in safe hands.

Tailor-made service

We at MoveAgain understand the unique nature of each of our clients' criteria and offer the most efficient levels of service. Our team works closely with our clients to not only build trust but to capture every detail and understand their exact moving requirements.

Transparent prices

We will ensure to provide you with transparent prices, meaning no hidden costs and to achieve the best possible customer satisfaction.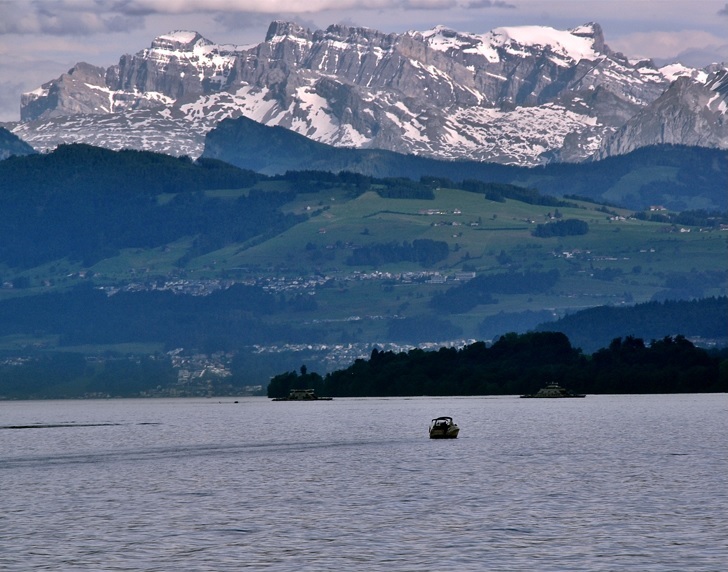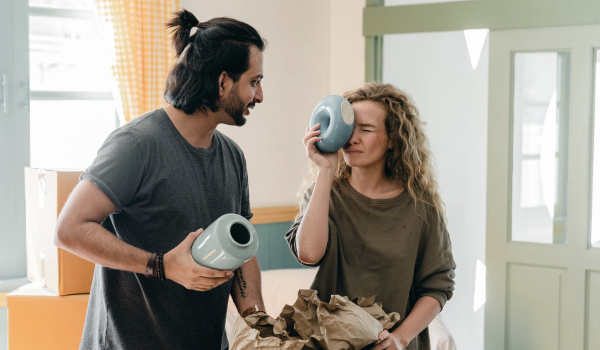 Is your household insurance up to date?
If you are buying additional furniture for your new home, it is important to consider adjusting the amount insured under your household contents insurance policy. Only if it matches the actual value of your household items it will cover the entire financial loss if something happens.
Calculate the value of your household contents here.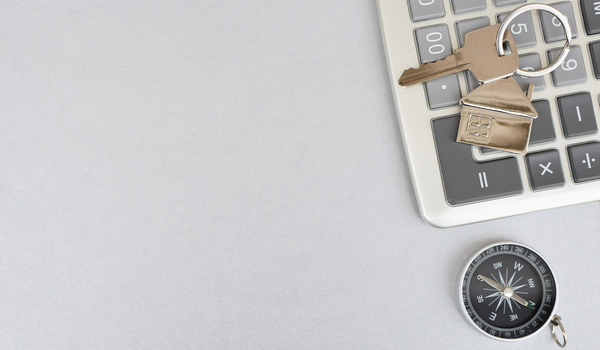 Calculate your moving costs online
Every move is associated with costs - whether carried out privately or by a selected moving company. Hiring a professional moving company can help you get value for your money. Professional movers are trained to ensure your belongings are handled with care to avoid any damages. Moreover, you don't have to deal with heavy lifting and the stress of figuring out what goes into which box. Above all else, moving company guarantees your safety and that of your property. We can help you get an overview of your moving costs.