Find your moving company in Zurich. Moving made easy!
A move to Zurich needs to be well planned. In order to find a moving company with solid performance at a reasonable price, several factors need to be considered.
Moving to Zurich
Zurich is the largest city in Switzerland and it's known for its high quality of life. The city with its 410,000 inhabitants attracts visitors and many newcomers. The twelve city districts of Zurich are divided into 34 neighbourhoods. Particularly popular residential areas include Zürichberg and Seefeld. Zurich West and Höngg are also much in demand. The charming location on Lake Zurich distinguishes the districts of Enge, Riesbach and Wollishofen. The quality of living in the multicultural Hard and Werd districts has also risen in recent years. These districts are also appreciated by many for their wide range of gastronomic offers. The Neu-Oerlikon district in the north of the city, which is affected by traffic noise, is less popular. With the new Europa-Allee district, the Swiss metropolis is expanding its range of modern rental apartments and meeting the growing demand for living space in and around Zurich.
Find the right moving company in Zurich
For many years, more people have moved to Zurich than left the city. In 2017, 43,354 new households moved to Zurich. This was countered by 37,687 new arrivals. Despite the well-known high cost of living and the still tense situation on the housing market, people in Zurich appreciate the wide range of services on offer and the proximity to the workplace. The decision to move to Zurich is made easier by the well-developed public transport network of the ZVV (Zürcher Verkehrsverbund). As a citizen of Zurich, you hardly feel restricted in your mobility even without a car - this applies to all districts of Zurich. If you don't commit yourself to a certain quarter from the outset and are willing to compromise on the choice of accommodation, you can also get a reasonable price for the rent in Zurich.
What are the advantages of a moving company?
Moving to Zurich - this is not an everyday undertaking. That's why most people leave the hardships associated with moving to an experienced moving company in Zurich or near the old apartment. The alternative is a privately organized move. Moving the house with the support of good friends or acquaintances needs to be well considered. A backache caused by overexertion or a single misstep can make a move on your own an unpleasant experience. On the other hand, if a person has time and motivated helpers in the circle of friends or relatives who would help transport a number of belongings, then the privately organized move is certainly a worth considering alternative.
If you think of the words: moving company, Zurich and price - that sounds expensive. However, private move can be quite pricey as well. For example, rented van, fuel or food for the helpers, various moving materials such as moving boxes and small parts also need to be paid for. For younger people with little moving luggage and a practical disposition, a privately organized move is an alternative. for everyone else, health and safety should have priority.
Rental prices in districts of Zurich
Average rents in Zurich have risen by 2.8% since 2010. However, prices in Zurich's rent index have stagnated since 2017 and are even falling slightly in some cases. This could be associated with the efforts of the city to provide new living space in attractive residential locations. Depending on the location, a rent between 1200 and 1350 swiss francs is charged for a two-room apartment. A three-room apartment costs between 1380 and 1600 francs rent. Particularly expensive residential locations include the properties on lake Zurich with the Seefeld and Fluntern districts. The districts of Hirzenbach and Seebach are still relatively inexpensive to live in.
Rental price in Zurich district:
| | | | |
| --- | --- | --- | --- |
| District | 2 rooms | 3 rooms | 4 rooms |
| Altstadt | CHF 1790 | CHF 2100 | CHF 2425 |
| Enge, wollishofen, Leimbach | CHF 1380 | CHF 1650 | CHF 2033 |
| Wiedikon | CHF 1350 | CHF 1600 | CHF 2131 |
| Ausserhil | CHF 1320 | CHF 1500 | CHF 1810 |
| Industriequartier, Zürich-West | CHF 1530 | CHF 1780 | CHF 2096 |
| Oberstrass und Unterstrass | CHF 1415 | CHF 1700 | CHF 2082 |
| Riesbach | CHF 1590 | CHF 1717 | CHF 2100 |
| Albsrieden, Alterstetten | CHF 1300 | CHF 1520 | CHF 1910 |
| Wiklingen, Höngg | CHF 1340 | CHF 1634 | CHF 2000 |
| Oerlikon, Seebach und Affoltern | CHF 1277 | CHF 1542 | CHF 1860 |
| Schwamendingen | CHF 1200 | CHF 1380 | CHF 1620 |
| Fluntern, Hottingen, Hirslanden | CHF 1450 | CHF 1740 | CHF 2187 |
Your advantages with MoveAgain
MoveAgain makes your move to Zurich easier. On the online portal of the moving specialists you can quickly find the right moving company and book your move online. With the online moving calculator we guide you step by step to the offer, which you then only need to check and accept. This way, you have your move under control right from the start. We will help you to keep the overview and not to forget anything. We recommend that you draw up a checklist to assist you. Two checklists are even better: a checklist for everything you need to take with you to your new home and a relocation checklist for the actual process and plan of your move. A subdivision of the checklist into three parts has proved to be a good idea.
MoveAgain price list
| | | |
| --- | --- | --- |
| Apartment (inner city up to 40k) | Moving price | Move out cleaning price |
| 1 room | CHF 550 | CHF 450 |
| 2 rooms | CHF 850 | CHF 459 |
| 3 rooms | CHF 1250 | CHF 790 |
| 4 rooms | CHF 1550 | CHF 940 |
| 5 rooms | CHF 1950 | CHF 1100 |
Checklist: How moving works with MoveAgain
The first part of the relocation checklist includes the preparatory measures. It is best to start searching for the right moving company in Zurich three months before the day of the move - this leaves enough time for planning and comparison. The second part of the checklist includes everything to be done on the day of the move. If you are working with a moving company, you will need to list the instructions and general supervision of the authorised staff. Don't forget to provide drinks and snacks in order to keep the helpers happy. The third part of the checklist contains all the tasks that have to be completed immediately after the move. This includes checking the condition of the moving goods. The condition of the old and new apartments should also be checked to prevent complaints from landlords.
Moving in and around Zurich with MoveAgain
A move to Zurich often saves long journeys to the workplace and brings people to a city worth living in. With online planning via MoveAgain, your move doesn't have to be stressful. You can find out how to calculate moving costs here.
Stress-free relocation

We will work hand in hand with you to deliver a swift and well-planned move. You can book online and receive an offer within just a few minutes.

A reliable team

MoveAgain has already been booked more than 10000 times. Our moving team will handle your belongings with the utmost care and consideration. You can rest assured that every stage of your move is in safe hands.

Tailor-made service

We at MoveAgain understand the unique nature of each of our clients' criteria and offer the most efficient levels of service. Our team works closely with our clients to not only build trust but to capture every detail and understand their exact moving requirements.

Transparent prices

We will ensure to provide you with transparent prices, meaning no hidden costs and to achieve the best possible customer satisfaction.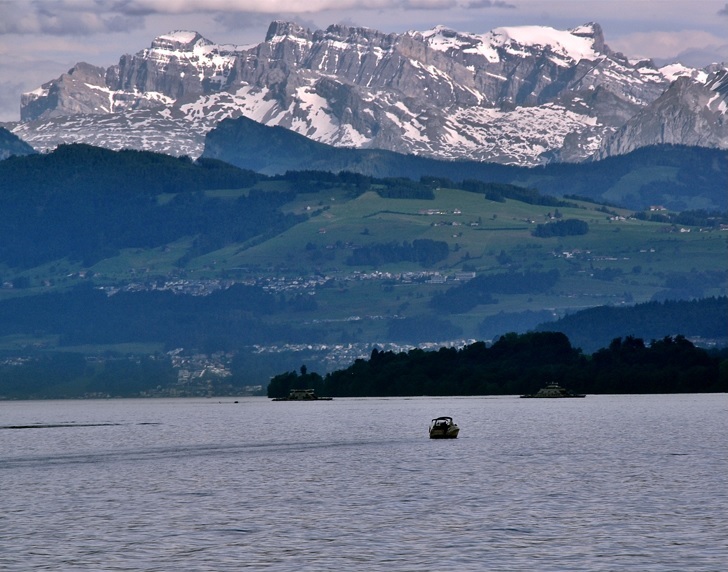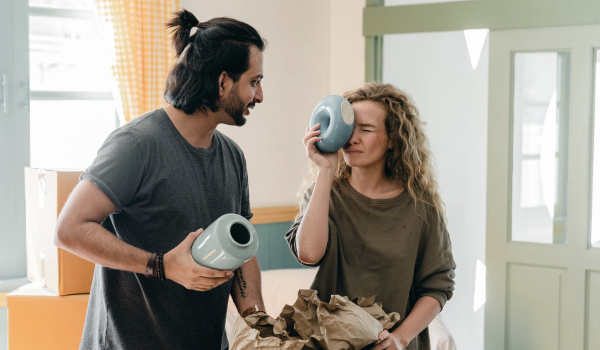 Is your household insurance up to date?
If you are buying additional furniture for your new home, it is important to consider adjusting the amount insured under your household contents insurance policy. Only if it matches the actual value of your household items it will cover the entire financial loss if something happens.
Calculate the value of your household contents here.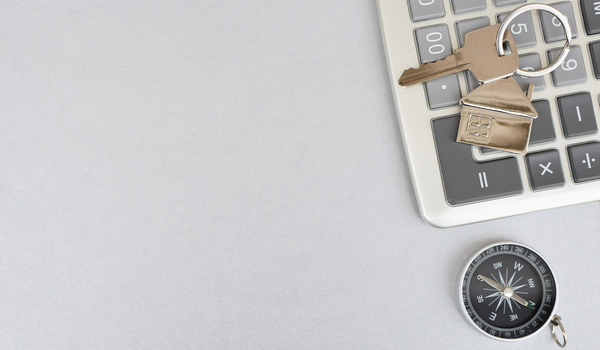 Calculate your moving costs online
Every move is associated with costs - whether carried out privately or by a selected moving company. Hiring a professional moving company can help you get value for your money. Professional movers are trained to ensure your belongings are handled with care to avoid any damages. Moreover, you don't have to deal with heavy lifting and the stress of figuring out what goes into which box. Above all else, moving company guarantees your safety and that of your property. We can help you get an overview of your moving costs.