Find your moving company in Basel. Moving made easy!
Moving to Basel is now very easy. Located at the border triangle, Basel is the third-largest city in Switzerland and the second-largest economic centre after Zurich. Basel on the Rhine is home to large companies in the chemical and pharmaceutical industries. In addition, many students are attracted to Basel when searching for affordable housing in the university city.
Moving to Basel
Basel is divided into 19 districts. On the left bank of the Rhine are the districts of St. Johann, Iselin, Gotthelf, Bachletten, Am Ring, Vorstädte, Old town Grossbasel, Gundeldingen, St. Alban and Bruderholz. The Kleinhüningen, Klybeck, Matthäus, Rosenthal, Hirzbrunnen, Wettstein, Clara and Breite districts extend along the right bank of the Rhine. Together with the municipalities of Bettingen and Riehen, the districts cover an area of 37 square kilometres and form the canton of Basel-City. At the beginning of the 1970s, 238,000 people lived in Basel. In the 80s and 90s, the population declined steadily. In 2000, 166,558 inhabitants were registered in Basel. Since the turn of the millennium there has been a steady increase. In September 2018, the population of the Canton of Basel City exceeded the 200,000 inhabtitants-mark for the first time.
Find the right moving company in Basel
When choosing a moving company in Basel, people often rely on recommendations or study the services offered by various providers. It is therefore difficult to assess the providers from their own experience. And recommendations made by friends and acquaintances for moving companies in Basel may already be out of date. Moving to Basel is not an everyday service. Who knows all Swiss moving companies and can assess their quality with certainty? We support you and ensure transparency. With MoveAgain you can calmly orient yourself to the market and decide which moving company to use in Basel.
What are the advantages of a moving company?
Professional moving company in Basel have trained employees, well prepared for the physical challenges of moving furniture. People can often underestimate the physical strain associated with carrying and lifting heavy things. Even if friends step in to help - a moving in Basel organised by professional moving helpers is easier, quicker and smoother. If you leave the transport of heavy furniture and household appliances to real moving professionals, they can concentrate on organisational tasks and ensure that the move runs smoothly. In addition to monitoring the transport, their service also includes handing over the apartment.
Rental prices in Basel districts
In 2017, the city of St. Gallen charged 22.90 Swiss francs per square metre. The population increase in Basel is currently 0.7% per year which results in increased demand for a living space. Large local companies are also contributing to the price increase by helping their employees find housing and often providing them with financial support. The city's convenient location and a wide range of cultural attractions have triggered a new Basel trend and an increase in Basel rents in recent years. Apartments in the Old Town quarter of Grossbasel are particularly in demand. A rent of 1,810 Swiss francs has to be paid for a 70 sqm 3-room apartment. The cheapest apartment of this size is still available in the Kleinhüningen and Klybeck districts in the north of the city. Near the Rhine port, a rent of around 1,400 Swiss francs is charged.
Rental prices in Basel:
| | | | | | |
| --- | --- | --- | --- | --- | --- |
| Size | 1 room | 2 rooms | 3 rooms | 4 rooms | 5 rooms |
| Basel-Stadt | CHF 690 | CHF 1037 | CHF 1260 | CHF 1640 | CHF 2079 |
| Basel-Landschaft | CHF 682 | CHF 1049 | CHF 1279 | CHF 1600 | CHF 2008 |
Your advantages with MoveAgain
To make it easier to choose a moving company, MoveAgain offers you all the facts and background you need for your decision. With our support you will quickly find the right moving company for your move. Our valuable experience in working with qualified partner companies makes the move to Basel an easier task. Numerous customers use the MoveAgain service and profit from the smooth and hassle-free move. In the smartphone age, booking a move online is even easier, and with our move calculator you can keep track of the costs for your move to Basel.
MoveAgain price list
| | | |
| --- | --- | --- |
| Apartment (inner city up to 40k) | Moving price | Move out cleaning price |
| 1 room | CHF 550 | CHF 450 |
| 2 rooms | CHF 850 | CHF 459 |
| 3 rooms | CHF 1250 | CHF 790 |
| 4 rooms | CHF 1550 | CHF 940 |
| 5 rooms | CHF 1950 | CHF 1100 |
Checklist: How moving works with MoveAgain
A moving checklist helps you not to forget any points and to do everything in the right order. Don't start creating the checklist too late, take time to decide for the best offer. A renovation of the old apartment and measures to be carried out for the new apartment can be planned weeks in advance. By hiring a moving company, you gain time for planning all the tasks associated with the move. Also put on the checklist all tasks which can be done at the new place of residence, for example registration with the residents' registration office.
Moving is always an exciting undertaking, especially in a diverse city like Basel. With good preparation and the help of MoveAgain's move planner, the move goes smoothly.
Stress-free relocation

We will work hand in hand with you to deliver a swift and well-planned move. You can book online and receive an offer within just a few minutes.

A reliable team

MoveAgain has already been booked more than 10000 times. Our moving team will handle your belongings with the utmost care and consideration. You can rest assured that every stage of your move is in safe hands.

Tailor-made service

We at MoveAgain understand the unique nature of each of our clients' criteria and offer the most efficient levels of service. Our team works closely with our clients to not only build trust but to capture every detail and understand their exact moving requirements.

Transparent prices

We will ensure to provide you with transparent prices, meaning no hidden costs and to achieve the best possible customer satisfaction.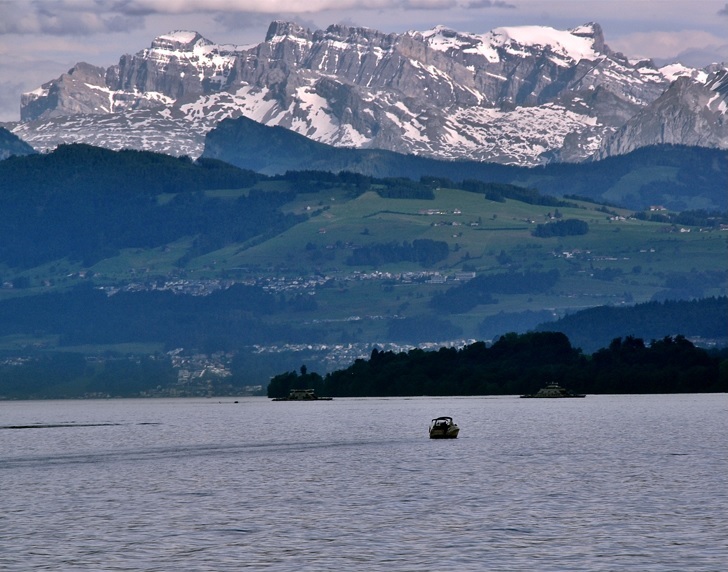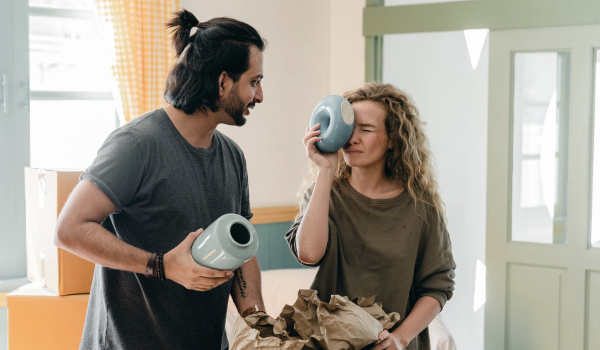 Is your household insurance up to date?
If you are buying additional furniture for your new home, it is important to consider adjusting the amount insured under your household contents insurance policy. Only if it matches the actual value of your household items it will cover the entire financial loss if something happens.
Calculate the value of your household contents here.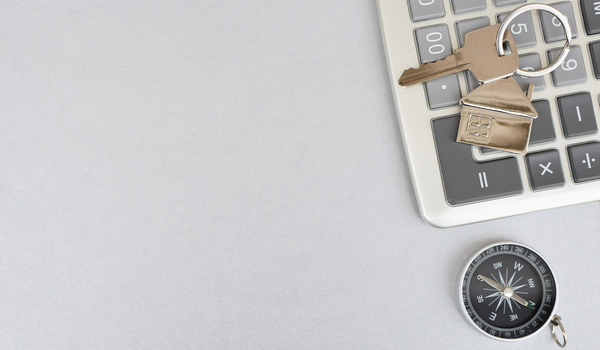 Calculate your moving costs online
Every move is associated with costs - whether carried out privately or by a selected moving company. Hiring a professional moving company can help you get value for your money. Professional movers are trained to ensure your belongings are handled with care to avoid any damages. Moreover, you don't have to deal with heavy lifting and the stress of figuring out what goes into which box. Above all else, moving company guarantees your safety and that of your property. We can help you get an overview of your moving costs.