Find your removal company in Geneva. Moving made easy!
The city of Geneva, ideally located at the southern tip of Lake Geneva, is one of the most popular moving destinations in French-speaking Switzerland. Surrounded by mountains, it combines the calm of nature with the dynamism of a beautiful city where the quality of life is high. The cultural diversity and strong employment rates are undeniable assets which has made Geneva one the most in-demand cities to move to.
Move to Geneva
Geneva is Switzerland's second most populous city after Zurich, and thanks to its international airport close to the centre, Geneva attracts new residents from all over the world every year. In fact, in 2020, foreigners represented 40% of the city's population. French, Italian, Portuguese and Spanish are just some of the nationalities you'll come across in this cosmopolitan city.
The city is known for being home to the European headquarters of the United Nations, and being regular hosts of the World Health Organisation (WHO) and World Trade Organisation (WTO). As a real player on the global political and financial scene, Geneva is a great hub for employment which, in addition to offering attractive work and salaries, offers an incomparable living environment. The city is also appreciated for its activities on the famous lake in summer and for its proximity to the ski areas of the Jura in winter.
Find the right removal company
With over 200,000 inhabitants, Geneva is a dynamic city whose population never decreases and only becomes more sought-after by expats. The city is divided into 17 districts, with the most popular neighbourhoods being Cité-Centre, Acacias Bâtie, Jonction, Champel, Pâquis, Eaux-Vives, ONU-Rigot and Petit Saconnex. The latter attracts the majority of people in Geneva, with more than 15% of the population choosing to live there.
The Pâquis district, trendy and artistic, is also very attractive due to its liveliness both day and night! People who prefer a slower pace of life to the hustle and bustle will enjoy the Champel district, a residential and rather upmarket area.
There are plenty of moving companies in this very active city, but how do you choose the right removal and cleaning company in this vast hive of activity? You have to think about prices, furniture assembly and disassembly services, insurance for valuables, cleaning services insurance, cleaning service, etc. It's important to consider all the different criteria before committing yourself to a decision for a smooth move.
What are the advantages of a removal company?
A removal involves the transport of personal belongings that are sometimes of more sentimental than economic value. In order to ensure a smooth move, you have to find a trusted team of professional movers. A removal company always employs experienced staff who are able to carefully transport your boxes and furniture without any breakage.
Using a removal company will also allow you to focus on the safety aspect, it is not easy to transport furniture of considerable size and weight. It also means that you won't have to rely on your family and friends to help you move.
Removal companies can offer cleaning services, which will be very useful when moving house. The cleaning service will ensure that your home is left completely spotless so that you won't have any nasty surprises when you have your final apartment inspection.
Although at first glance the prices of a removal and cleaning company may seem expensive, when you consider the costs of booking a truck, paying for petrol, combined with the time spent stressing about and organising the move, it really does make sense to hire a cleaning company.
Average rental price
Geneva is a very popular city: between its economic and diplomatic reputation, its mountainous scenery, and safety levels, it has almost every urban advantage that you could think of, without any disadvantages! The city normally attracts a rather well-to-do population, which will help us to understand the reality of the real estate market in Geneva today.
The rental market in Geneva is almost saturated so you have to act quick, offers only last for a short time and apartments get secured quickly. This has a significant impact on the average price, which is around CHF 3631 for a three-room flat in the centre.
| | | | | | | |
| --- | --- | --- | --- | --- | --- | --- |
| District | Rental prices | Studio | 2 bedroom | 3 bedroom | 4 bedroom | 5 bedroom |
| City centre | CHF 2750 | CHF 1600 | CHF 2100 | CHF 2800 | CHF 3300 | CHF 5000 |
| Acacias Bâtie | CHF 1790 | CHF 1100 | CHF 1400 | CHF 1800 | CHF 2800 | CHF 3400 |
| Jonction Plainpalais | CHF 1914 | CHF 1100 | CHF 1500 | CHF 1900 | CHF 2600 | CHF 3400 |
| Champel Roseraie | CHF 2478 | CHF 1400 | CHF 1700 | CHF 2200 | CHF 3200 | CHF 3800 |
| Pâquis | CHF 1840 | CHF 1300 | CHF 1500 | CHF 2000 | CHF 2600 | CHF 3300 |
| Grand Pré – Vermont | CHF 1990 | CHF 1300 | CHF 1500 | CHF 2000 | CHF 2700 | CHF 3800 |
| Bouchet - Moillebeau | CHF 2414 | CHF 1000 | CHF 1800 | CHF 2200 | CHF 2600 | CHF 4000 |
| ONU - Rigot | CHF 2225 | CHF 1400 | CHF 1500 | CHF 2200 | CHF 2900 | CHF 5400 |
| Le Grand-Saconnex | CHF 2200 | CHF 2200 | CHF 1600 | CHF 1800 | CHF 3000 | CHF 3300 |
Your advantages with MoveAgain
Trust MoveAgain to make your move in Geneva efficient and fast! Thanks to our online platform, it takes less than three minutes to find the perfect removal company for your needs at the best price.
Need a cleaning service after your move? MoveAgain is also here to help you. Cleaning is an aspect that should not be neglected when you leave your home, as it ensures that your deposit is fully recovered.
MoveAgain puts you in control from start to finish in choosing your offer and whether or not to accept the proposed quote. Use our online removal calculator to plan costs in advance and avoid unpleasant surprises! In order to support you 100% in your move, we also offer two checklists: one before your departure and a second for your new move.
MoveAgain price list
| | | |
| --- | --- | --- |
| Apartment (within 40km of city centre) | Removal prices | Price to clean after moving |
| 1 bedroom | CHF 550 | CHF 450 |
| 2 bedrooms | CHF 850 | CHF 459 |
| 3 bedrooms | CHF 1250 | CHF 790 |
| 4 bedrooms | CHF 1550 | CHF 940 |
| 5 bedrooms | CHF 1950 | CHF 1100 |
Checklist: how does the move work with MoveAgain?
To make sure you don't forget anything, we recommend that you use our checklists, available on MoveAgain, after you have booked your removal company.
The first step towards a smooth and organised move is to book a removal company well in advance. We advise you to organise and book the right removal company for you about three months before the date of departure from your current home. If you live in a smaller home, one month may be sufficient.
Once you have selected a removal company, it's time to start packing. But before you pack everything, take the opportunity to have a clear-out! A move is a good time to get rid of objects and clothes that you no longer need–you can even consider donating some of your items to local charities. Not only will you be doing a good deed, but you'll also be starting your new move with a clear head!
Once you've taken only the essentials with you, you can use our checklists to make sure you don't forget anything.
Stress-free relocation

We will work hand in hand with you to deliver a swift and well-planned move. You can book online and receive an offer within just a few minutes.

A reliable team

MoveAgain has already been booked more than 10000 times. Our moving team will handle your belongings with the utmost care and consideration. You can rest assured that every stage of your move is in safe hands.

Tailor-made service

We at MoveAgain understand the unique nature of each of our clients' criteria and offer the most efficient levels of service. Our team works closely with our clients to not only build trust but to capture every detail and understand their exact moving requirements.

Transparent prices

We will ensure to provide you with transparent prices, meaning no hidden costs and to achieve the best possible customer satisfaction.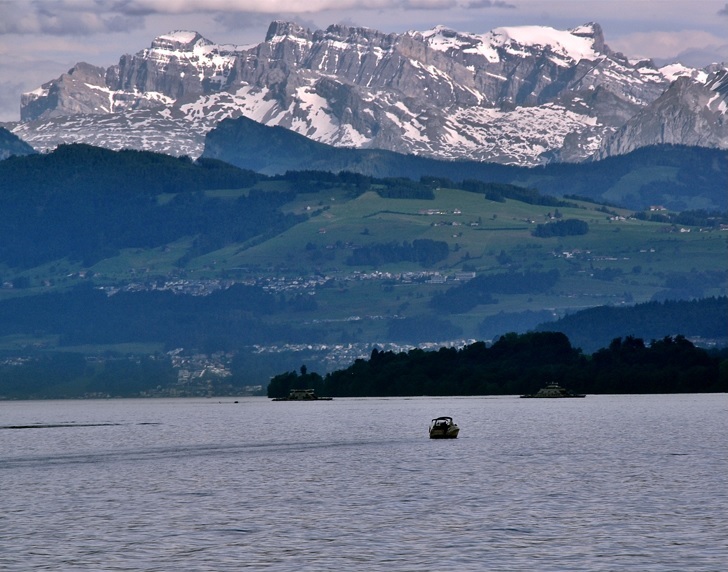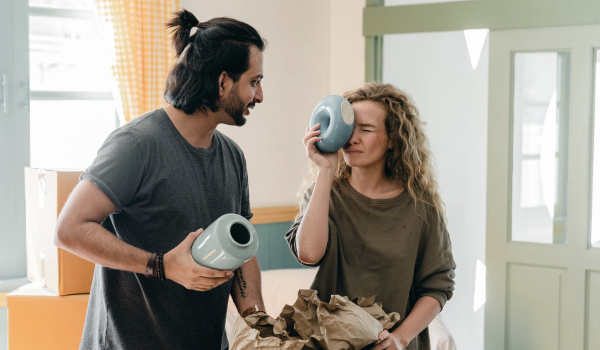 Is your household insurance up to date?
If you are buying additional furniture for your new home, it is important to consider adjusting the amount insured under your household contents insurance policy. Only if it matches the actual value of your household items it will cover the entire financial loss if something happens.
Calculate the value of your household contents here.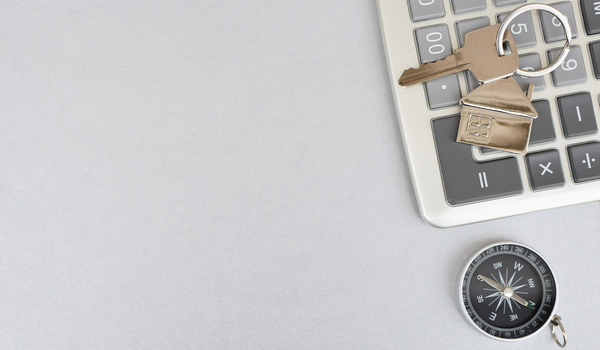 Calculate your moving costs online
Every move is associated with costs - whether carried out privately or by a selected moving company. Hiring a professional moving company can help you get value for your money. Professional movers are trained to ensure your belongings are handled with care to avoid any damages. Moreover, you don't have to deal with heavy lifting and the stress of figuring out what goes into which box. Above all else, moving company guarantees your safety and that of your property. We can help you get an overview of your moving costs.