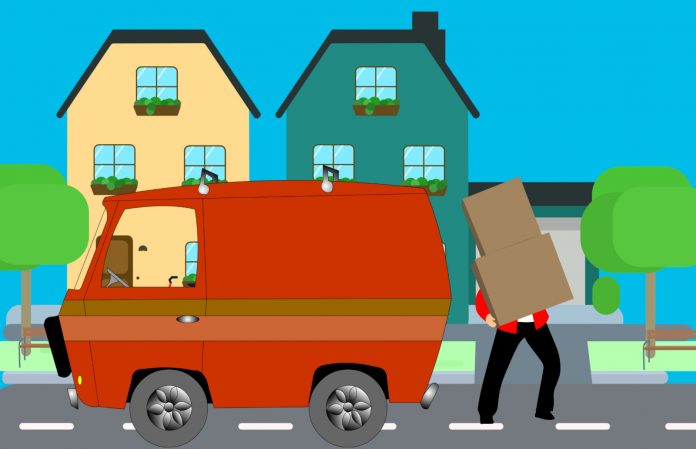 It is very frequent that during move some things get damaged. When moving house, even small oversights can cause great (financial) damage. What should you do when it happens and how can you prevent it? Here is what you need to know if your belongings get damaged during move!
Who is responsible when moving on their own?
If a damage is caused when moving by yourself, you would be responsible for it. It could also be handled by the own liability insurance. The cover for damage usually depends on the insurance company. Our experience with relocations has shown that rarely everything goes according to plan and you should always expect additional cost.
If you are careful with your own equipment, the risk of damage is minimized. Fragile material should therefore always be transported separately and with great care. We recommend that furniture and its additional parts should always be transported separately, no matter how fragile the contents may be. The heavier the piece of furniture is, the more difficult it is to transport it from A to B.
You should also disassemble heavy or large pieces of furniture to make it easier to transport.
Who is responsible when moving with professional moving company?
It depends on which moving company you choose. All our partners at MoveAgain are insured, therefore, you wouldn't have to pay for any damage caused. However, be aware that there are some moving companies which are not insured. No matter how experienced the moving company is, damage can still happen.
However, hiring a professional moving company minimize the risk! Moreover, you do not have to worry about the transport, but can comfortably watch how our companies do the work for you. And as already mentioned: If a damage occurs, we will make sure that it is repaired as quickly as possible.
Tip: You should always make yourself familiar with the general terms and conditions so that you know how certain accidents are handled. Normally, you will find the appropriate rules for every possible incident and can prepare yourself accordingly. Sometimes it is also worth comparing the terms and conditions of others moving companies and thus choosing the best possible moving company.
How can I prevent damage when moving?
With professional moving company:
It helps if you can inform our staff about all possible difficulties before your move. The more information you can give us in advance, the greater the likelihood that everything will go smoothly in the end.
By yourself:
Under no circumstances try to transport huge pieces of furniture in one piece, but dismantle them into their individual parts. That way you minimize the risk of damage.
You should always transport furniture and its contents separately. Even with small chests of drawers, the contents should be removed and transported in a separate box.
It also helps to plan your move way in advance. That way, you will have enough time to think it through. We have created a checklist to help you organise your next move.
How useful was this post?
Click on a star to rate it!
Average rating / 5. Vote count: