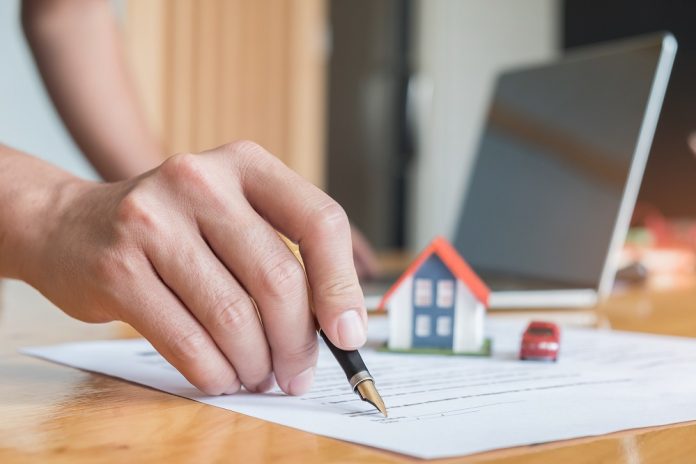 Terminating your rental agreement can often involve many costs like moving and renovation costs, plus the purchase of furniture for your new place. Because of this, it's important that your termination is planned and coordinated perfectly to ensure a stress-free move. If you follow our tips and pay attention to the details before going to your landlord, you can end your rental agreement smoothly and without any quarrels.
What to consider when terminating an apartment?
Before you start getting excited about your new home, you must think about how you're going to send your current landlord a termination notice. Notice of termination should always be given in writing and, to be safe, you should use signed-for delivery to ensure your landlord receives the notice. In your letter, you should include your address, the date, and your signature. If there are two or more tenants, everyone must include their signature. Even if you do try and terminate your lease using online services, these methods may not always be legally binding.
Will you have a notice period?
If you have a fixed-term rental contract, you don't need to cancel yourself – your contract will end automatically on the date you agreed on when first signing your contract. If your lease doesn't end automatically, you should always give timely, proper notice of termination. For private apartments, a good notice period is around 3 months, however, you should check your rental agreement to see if another notice period has been suggested. The letter of termination must be received by the landlord no later than one day before the start of the three-month period. For example, if the landlord receives the notice of termination on March 25, the notice period includes the months of April, May and June. The termination of the apartment will therefore take effect on June 30th. If the notice of termination is received late by the landlord, the termination date is automatically postponed by one month. The tenant is granted a waiting period for the timely receipt of the notice of termination, which ends on the 3rd working day of the following month. The three-month notice period gives the landlord time to renovate or thoroughly refurbish the apartment if necessary.
Is it necessary to give notice of termination?
In some cases, a three-month notice period is too long, especially if you're in a rush to move out. If you're in this situation, you could suggest a new tenant to your landlord. If your landlord agrees, you will be released from your payments and the new tenant will take them on. It's up to your landlord to decide if they will accept the new tenant or not. If they don't, your rental agreement will end on the agreed date. If it comes to the end of your notice period and you don't have anywhere else to move, you could organise a postponement of your termination date with your landlord.
Can you reduce the notice period because of serious issues?
If there are serious issues in your apartment that your landlord has not fixed in a reasonable time period, you have the right to move out early. To do this, you must let the landlord know of these issues in writing and give them a reasonable amount of time to replace or repair the problem. Serious problems in the apartment could be anything that impairs the quality of life or causes a health hazard like mould growth, cracks in the walls or heating failures. If you notify your landlord of these issues and they do nothing about it, you can terminate your contract without notice.
Renovation and handing back your apartment
Before moving out, you should deep clean your apartment and repair any damage you caused. Cosmetic repairs like repainting ceilings walls should be done by the tenant, but any larger-scale damages should be carried out by professionals with your landlord's knowledge. You should leave your apartment in the same condition as it was when you moved in. When you hand your apartment back to your landlord, they may inspect the space to check for any repairs or damages. You should then agree on if you need to pay for the damages or not.
When will you get the rental deposit back?
It's not uncommon for there to be disputes with landlords after the end of a tenancy. Often it is about the repayment of the rental deposit. Landlords must pay back the tenant's deposit with compound interest. If there are any damages or repairs, repayment can be delayed until these are fixed. A reasonable period for the return of the deposit is three to six months. Despite the potentially long waiting time, the tenant is not allowed to simply withhold the final rent payments. The landlord can take legal action such as withholding the tenant's deposit.
Termination of the rental agreement by the landlord – contest it?
You don't just have to accept it when your landlord tries to terminate your rental agreement. You have the right to contest, or dispute, it.
When you dispute a termination it means that you request the termination to be ignored. Law normally states that a termination can be contested if it violates the principle of good faith or is given under abusive circumstances. The following reasons could be considered abusive:
When the landlord wants to enforce a change of contract that is at the expense of the tenant
When the landlord makes changes to force the tenant to buy the rented apartment
Draw up a written notice of termination in the correct form and send it by registered mail with acknowledgment of receipt
When changes are made during arbitration or court proceedings related to the rental relationship
Before three years have passed since the conclusion of any mediation or court proceedings connected with the tenancy in which the landlord:
is inferior to a considerable extent;
has withdrawn or substantially limited its claim or action;
has waived the right to appeal to the judge;
has entered into a settlement or otherwise come to an agreement with the tenant;
If there is an abusive termination, it is important to act immediately. After receiving the cancellation (by mail) you have 30 days to contest it. If you remain inactive during this time, your right to contest the wrongful termination will be forfeited.
In the event of a dispute, you should visit the arbitration authority, which will attempt to reach an agreement between you and your landlord. If not, they can either grant you permission to sue or issue what is known as a judgment proposal.
Apartment termination checklist
If you're thinking of terminating your rental agreement, here are the things you should think about first:
Calculate your statutory notice period including waiting periods
Check the information given in the rental agreement about terminating the apartment and moving out
Draw up a written notice of termination in the correct form and send it by registered mail with acknowledgment of receipt
If there is no response, request a cancellation confirmation
Ask the landlord for a preliminary inspection of the apartment in order to agree on any defects that you still need to fix
Action any repairs or refurbishments yourself, or hire a professional
Read the meter readings at the agreed time and send them to the energy supplier
Arrange the handover date of the apartment with the landlord
Have the apartment key ready, including the key for the cellar and garage