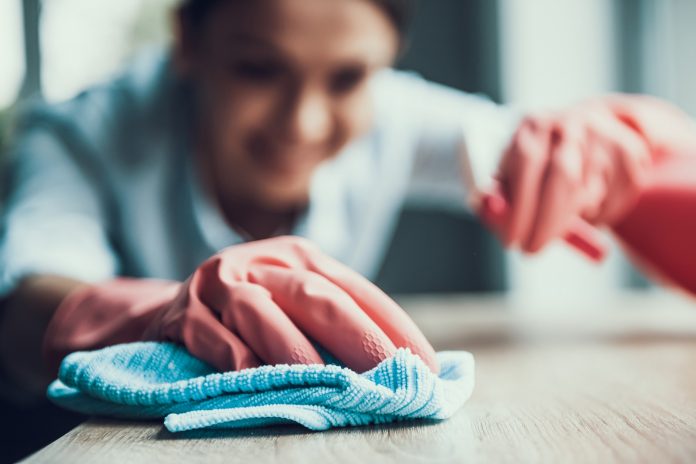 Are you stressed at work or simply don't feel like cleaning the house? Then it makes sense to hire a cleaning lady to do the job for you. The choice is wide, you can easily find a cleaner, but which is the right choice? We will give you a few tips, to help you to get the best possible cleaning lady you will not have to change again anytime soon.
Get some references
Of course we understand if you don't want to keep replacing the cleaning staff. That's why it makes sense to get some references of the new cleaning lady in advance. This way you can get a feeling about performance beforehand.
If you book your cleaner through an agency then ask them for references before they are sent to your home. Also in the case of freelance cleaners, you should contact other clients who are familiar with the work of the cleaner. This way you can get a good understanding of the cleaning lady who will work for you.
Social security contributions
Self-employed cleaning staff, in particular, may not pay social security contributions. Make sure that you pay these contributions. This way the employment remains in accordance with the law which is also in the interest of the cleaning staff.
If the cleaning woman earns 25 CHF per hour, 3 CHF goes to the social insurance companies, plus the withholding tax of 1.25 CHF per hour. You do not have to pay this amount yourself, but you can deduct it from the cleaning staff's salary.
Social security contributions are usually paid 50% by the employer and 50% by the employee. Thus, in addition to the 25 CHF hourly wage, you pay an additional fee of 1.50 CHF per hour to cover their AHV contribution.
A cleaning staff agency actually takes care of it itself for the payment of these taxes. Accordingly, cleaners from a cleaning company are slightly more expensive than those working freelance at home.
Wages
The hourly wage of a cleaner is usually between 20 and 30 CHF. The cleaning staff hired by an agency usually costs you between 30 and 40 CHF per hour, of which the cleaning staff also gets between 20 and 30 CHF in the end.
Experience
Before you let the new cleaner into your home, you should talk to her in detail and address the points mentioned above. You should also find out about their experience.
Maintenance cleaning is not the same as Household cleaning, because office cleaning is usually much more standardized. As a result, a cleaner who has carried out more maintenance work usually lacks the skills to clean diverse areas with competence.
In addition, there should not have been too many changes in recent years. Frequent changes are often a sign of dissatisfied customers. You should be aware of who pays for and provides the cleaning products. In most cases it is the employer, which means you.
Pay attention to your gut feeling, after all she will get to know your household from top to bottom. Does the cleaner leave a friendly, confident impression? Then this is surely already a very good sign and an important step towards a sustainable working relationship.
Cleaning company vs. freelancer
As already mentioned, freelance cleaners are cheaper for the client than those of an agency. However, the service company saves a lot of time in researching and working out the salary. So if you want to hire a cleaning lady to save time, you should spend the additional money and contact an agency.
Advantages and disadvantages of a cleaning agency
+ Certified personnel
+ Qualified specialist is quickly found
-Often more expensive than a freelance cleaning lady
Advantages and disadvantages of a freelancer
+Often cheaper
-Compatible professional must first be found -Wage must be checked for social security contributions
-Wage must be checked for social security contributions
Book a cleaner with Movagain online
With Moveagain you will find the right cleaning agent for your home within a few minutes.. The staff is carefully selected by us and is regularly monitored. In addition, we ensure that all taxes are paid and that the staff comply with Swiss employment conditions.
MoveAgain ist eine neue, innovative Plattform, auf der man Umzüge und Endreinigungen sehr einfach buchen kann. Mit Hilfe eines speziell entwickelten Preisalgorithmus können Kunden innerhalb weniger Minuten den genauen Preis für Ihren persönlichen Umzug oder Ihre Auszugsreinigung berechnen lassen.