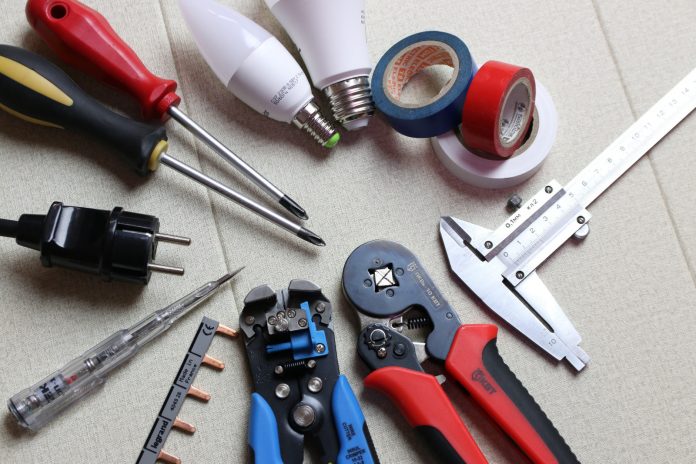 In order to be prepared for all the challenges when moving, you would need the right tools. If you lack certain tools, you risk additional work and delay. With the following checklist you will have all the important tools ready for your next move.
The claw hammer & nails
Like many of the following tools, the claw hammer is also a useful tool in the household. With it you can hammer nails into the wall and remove them again. The claw hammer is also useful when you are moving house. Apart from this, you would also need a suitable selection of nails.
Universal & household toolbox
Most furniture is held together with screws. Not all furniture manufacturers use the same screws and therefore require different tools. It is therefore useful to have a universal & household toolbox. This usually contains the most important ring spanners, angle spanners and screwdrivers.
The hammer drill
Sometimes certain fixtures require strong anchors that need to be drilled into the wall. With a hammer drill, you are also equipped for such work. However, you probably won't need it much after it, so you can also borrow it from your friends.
Bubble level meter
It's annoying, you spend the whole day furnishing your new home and suddenly find that the chest of drawers is crooked or a picture is not hanging horizontally on the wall. With the help of a bubble level meter you can counteract such problems and check in advance whether the work really stands/hangs horizontally.
The folding rule
Also known as a "meter", the folding rule is a component of every household. It can be a useful tool when you are setting up your home, helping you to identify potential problems in advance. A cheap, yet essential tool for your next move.
The utility knife or "cutter"
New furniture or existing equipment must be securely packed before moving. To be able to start working in your new apartment as soon as possible, you will need a cutter to access the furniture.
Power strip & extension cable
In order to use the hammer drill everywhere, you need a power strip and an extension cable. These will also be useful for future work on your home.
Universal plugs & suitable screws
To help you fix screws to the wall you would need a selection of different screws which can also be useful for another household work.
This selection of tools gives you some basic information about potential tools you will need for your move. It is also worthwhile to have the tools listed above available for future household work.