Find your moving company in Zug. Moving made easy!
The city of Zug has 30,000 inhabitants. It lies on Lake Zug, 23km from Zurich.The name Zug goes back to the introduction of fishing nets, as fishing played an important role in earlier centuries. Zug's proximity to Zurich makes it a popular place to live for many commuters working in the financial metropolis.
Moving to Zug
In the year 2000 Zug had population of only 23,000 inhabitants. However, there were few of causes that lead to the growth of its population. One of the reasons for the demographic growth rate in Zug is the lowest the tax rate in Switzerland. Another reason for the population increase can be contributed to the settlement of international companies. In addition, Zug offers high quality of life and most of the facilities can be reached quickly. The attractive scenic location on Lake Zug also contributes to the attractiveness of the city. A large part of the city's 33.8 square kilometre area is located on Lake Zug or is used for agricultural purposes. The actual settlement area is only eight square kilometres. Zug city also includes outlying settlements of Ammansmatt, Lorzen, Kollermühle, Steinhuserbruck, Oberwil and Räbmatt.
Find the right moving company in Zug
In 2017, the migration balance in Canton Zug was slightly positive with 935 new arrivals. Many inhabitants from Zurich and other Swiss from other regions have discovered Zug as an interesting alternative place to live in, offering good transport connections. Before choosing a moving company in Zug, you should consider the scope of the services you would like to take advantage of. Most moving companies in Zug offer a range of additional services. The question is: Which moving company in Zug offers the best value for money and is it the right partner for your move? MoveAgain makes it easy to find the right moving company and offers you practical tools such as the moving calculator.
What are the advantages of a moving company?
In the case of a privately organised move, the moving helpers are often overwhelmed. Moving heavy items like sofas, beds, and furniture requires either multiple people or the right equipment. MoveAgain's moving professionals know what is important and pay attention to every detail during transport. With MoveAgain you can also keep track of your move. By enlisting a reputable moving company, you won't have to worry about lifting and carrying any of your heavy furniture. Moving companies in Zug calculate the price for a move mainly according to the transport volume. When calculating the total price, other factors such as distance and accessibility of the apartments also play a role. With MoveAgain you are fully informed about your moving costs.
Rental prices in Zug districts
Costs of rent in the city of Zug have fortunately fallen again after years of increase. Today you pay about the same rent for an apartment in Zug as in 2013. For many years, the municipality of Risch was a more affordable choice for newcomers to the canton of Zug. Recently, however, Risch has seen an increase in rents. Good transport connections, together with the creation of new jobs, have led to increased demand in accommodation. The neighbouring municipality of Menzingen is also favourable option. An apartment with 4½ or 5½ rooms costs here on the average 2,270 swiss francs. A 3% decline in rents can be observed throughout the canton, which is pleasing for everyone planning to move to Zug.
Rental prices in Zug:
| | | | | | |
| --- | --- | --- | --- | --- | --- |
| Size | 1 room | 2 rooms | 3 rooms | 4 rooms | 5 rooms |
| Price | CHF 886 | CHF 1359 | CHF 1674 | CHF 2041 | CHF 2509 |
Your advantages with MoveAgain
MoveAgain makes your move easy! We make sure that you find the right partner for moving in Zug. With qualified and reliable partner at hand, a move to Zug is not rocket science. MoveAgain is at your side to answer all your questions about the move. With MoveAgain you can find the right moving companies and book your move online.
This way you get the best service for your moving at a reasonable price. MoveAgain's years of experience in working with selected moving partners also pays off for you. Our expertise is reflected in transparent prices and a high quality of the movings carried out by selected moving companies in Zug.
MoveAgain price list:
| | | |
| --- | --- | --- |
| Apartment (inner city up to 40k) | Moving price | Move out cleaning price |
| 1 room | CHF 550 | CHF 450 |
| 2 rooms | CHF 850 | CHF 459 |
| 3 rooms | CHF 1250 | CHF 790 |
| 4 rooms | CHF 1550 | CHF 940 |
| 5 rooms | CHF 1950 | CHF 1100 |
Checklist: How moving works with MoveAgain
A reliable moving company can help you coordinate your move and not to forget important points such as registering at your new place of residence. MoveAgain is a full-service partner for your move to Zug and provides advice, tools and a professional team. In addition, inventory checklist for you move can help you organise your belongings. With MoveAgain's checklist you can keep an eye on all tasks and know what needs to be done at what time. It is best to start creating a checklist three months before the move date.
Booking ahead helps to make your move stress-free.
Stress-free relocation

We will work hand in hand with you to deliver a swift and well-planned move. You can book online and receive an offer within just a few minutes.

A reliable team

MoveAgain has already been booked more than 10000 times. Our moving team will handle your belongings with the utmost care and consideration. You can rest assured that every stage of your move is in safe hands.

Tailor-made service

We at MoveAgain understand the unique nature of each of our clients' criteria and offer the most efficient levels of service. Our team works closely with our clients to not only build trust but to capture every detail and understand their exact moving requirements.

Transparent prices

We will ensure to provide you with transparent prices, meaning no hidden costs and to achieve the best possible customer satisfaction.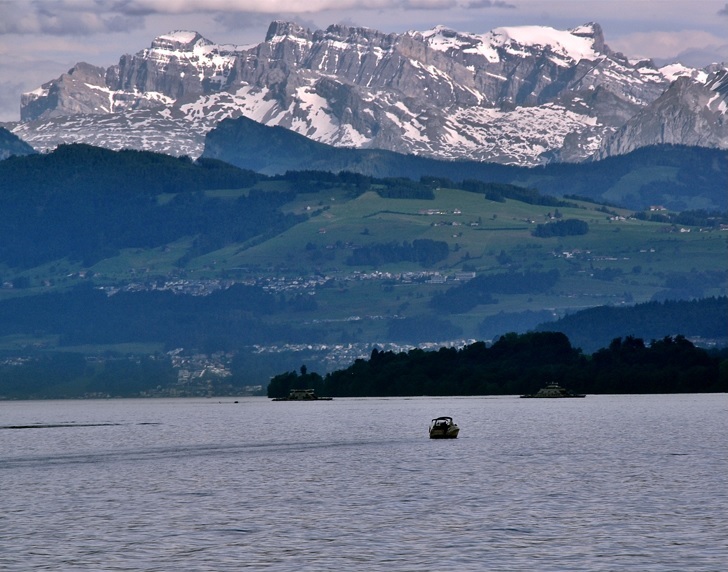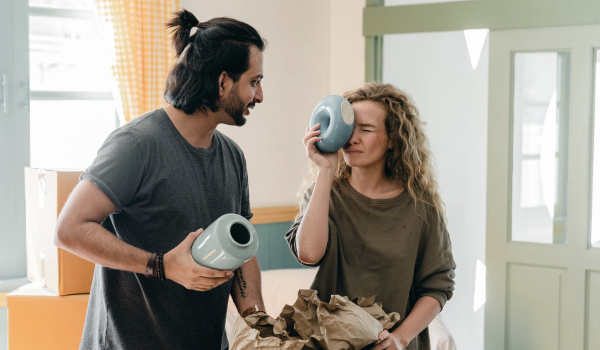 Is your household insurance up to date?
If you are buying additional furniture for your new home, it is important to consider adjusting the amount insured under your household contents insurance policy. Only if it matches the actual value of your household items it will cover the entire financial loss if something happens.
Calculate the value of your household contents here.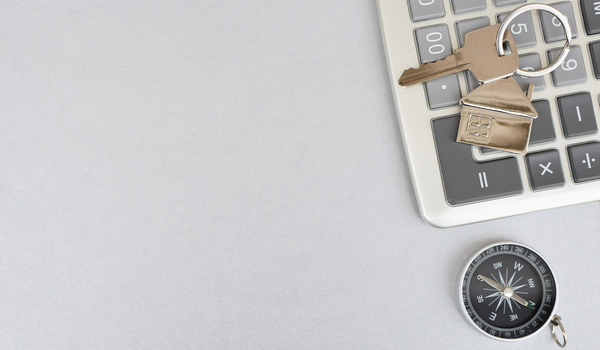 Calculate your moving costs online
Every move is associated with costs - whether carried out privately or by a selected moving company. Hiring a professional moving company can help you get value for your money. Professional movers are trained to ensure your belongings are handled with care to avoid any damages. Moreover, you don't have to deal with heavy lifting and the stress of figuring out what goes into which box. Above all else, moving company guarantees your safety and that of your property. We can help you get an overview of your moving costs.