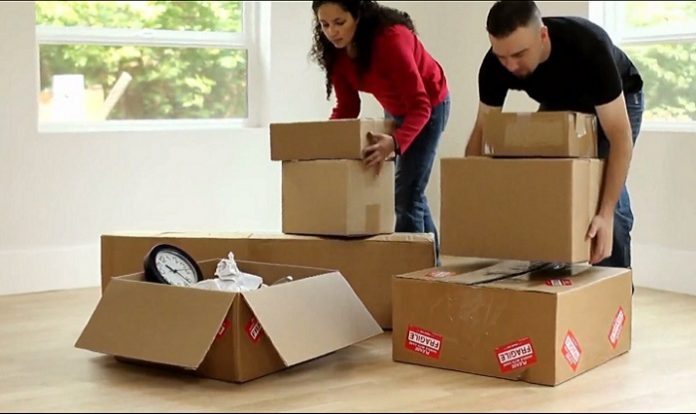 Weekdays can be quite busy and therefore it is sometimes difficult to find time for a move. That's why a lot of people rather decide to move on the weekend. But what about Sunday? And is it allowed to move on holidays? Moving on Sunday/holiday: This applies to Switzerland.
Moving on weekends or 1st of May
Not many people are ready to give up on their holidays and carry out move instead. For the same reason, vast majority decides to book their move on the weekend. Easter Monday or Whit Monday are often used to carry out the move on a long weekend. Depending on the date of the move, a holiday such as the federal holiday or the Ascension Day can also be included. If the moving date falls on the 1st of May, the first day of the rental period is postponed for the first working day. This also applies to the apartment handover, which is also scheduled for the next working day.
Is it allowed to schedule a move on a Sunday or public holiday?
In general, moving is permitted on Sundays and public holidays. At least in Switzerland, it is allowed to move into a new apartment on Sundays and public holidays. But beware: Although it is possible to book your move on these days, you should be considerate of other tenants. Heavy furniture, boxes full of crockery and other heavy items should not be carried up the stairs on a Sunday morning. This might affect future relationship with your neighbours. If you plan your move with a moving company, it is still possible to move on Sunday or public holiday.
What else you should know when moving on Sundays or public holidays
It is advised that works associated with noise and vibrations should not be performed on a Sunday or holiday. Other days are more suitable for transporting bulky items and for manual work in your new home. You can also bring small moving boxes and light inventory to your new apartment on a Sunday. Additionaly, you can also clean your old or new apartment on a Sunday or public holiday. It should be remembered that even repeated use of the staircase or elevator can be perceived as a nuisance by some neighbours.
The best time for moving on Sunday or public holiday
On Sunday, many Swiss like to sleep in and enjoy their midday rest. You should therefore limit all moving activities on Sundays and public holidays to the periods between 10-13 and 15-19. If you don't want to burden your relationship with the other tenants on the day you move in, you can inform your new neighbours in advance and ask for their understanding. Take this opportunity to introduce yourself and say a few words about yourself – this will help you to get close to the other tenants, create understanding and introduce yourself properly.
How useful was this post?
Click on a star to rate it!
Average rating / 5. Vote count: