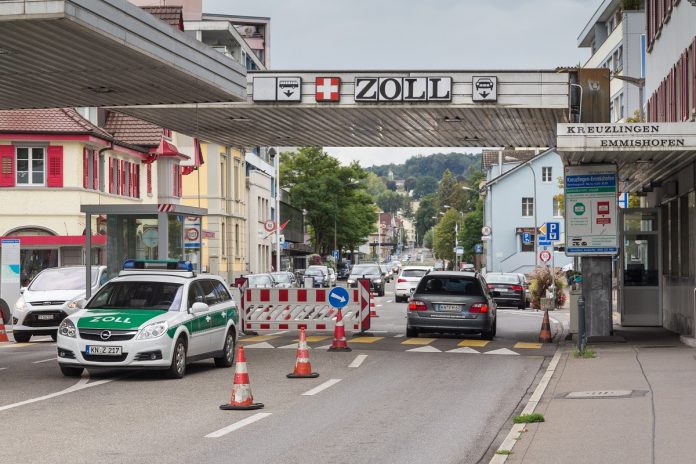 The move from Switzerland to Germany must be well planned in advance. Bear in mind that a move to Germany is also a move to the European Union. Certain things have to be taken into account so that everything goes smoothly at customs.
The following documents must be prepared before the day of the move:
Customs declaration form:

This official document must be completed and presented to the authorities at customs. You will also use this document to declare goods to the customs office. The approximate value of the goods must also be declared. More information can be found

here.
Inventory list: Together with the customs declaration form, an inventory list must be handed over in addition to the approximate import value.
Valid passport: When entering Germany, you must have a valid passport which does not expire in the next 4 months. Thanks to special agreements between Switzerland and Germany you do not necessarily need a passport, an ID card is also sufficient.
Copy of the new employment contract: For a stay of less than 3 months a valid passport is usually sufficient. A stay of longer duration usually requires a valid employment contract or other document for a certificate of employment. Persons with no employment must be able to prove that they have sufficient resources to finance their life in Germany, otherwise they could be refused the move from Switzerland to Germany.
Deregistration confirmation: You must obtain a deregistration certificate from your previous place of residence in Switzerland. This copy must also be given to the German customs office at the border.
There are basically no special regulations to be observed at Swiss customs. There are no export duties to be paid. The work starts at the German customs. There the above mentioned documents have to be handed in.
The deregistration from the old place of residence is done in the same way as the move to a new community. Insurance, mobile & internet subscriptions and all other services you received in Switzerland must be cancelled or transferred to Germany.
Move your car
Prepare all vehicle documents and have them ready at hand when you import a vehicle to Germany. You will also need the Swiss customs registration number ("provisional registration"). Further information is available from the Swiss Customs Administration.
Within the next 6 months you will also need to apply for a German driving licence. The driving licence issued by the Swiss Road Traffic Office is no longer valid for German residents.
How useful was this post?
Click on a star to rate it!
Average rating / 5. Vote count: