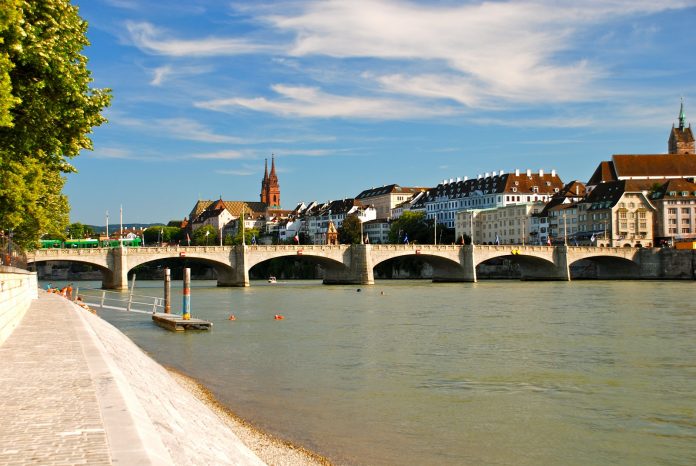 Basel and Zürich are one of the most popular destinations to live in Switzerland. People who are moving from Zürich to Basel or from Basel to Zürich, are usually driven by work related reasons. However, there is also a huge circulation of students who move to Zürich to complete their degree. What do you need to know when moving to Basel and Zürich? We are here to help!
Moving from Basel to Zürich
If you move from Basel to Zürich, be aware that the rent in Zürich will be more expensive than in Basel. The areas of Zürichberg, Niederdorf are quite pricey and hardly affordable for students. Furthermore, Zürich West is enjoying increasing popularity and therefore, prices are also increasing. However, the districts of Oerlikon, Altstetten and Albisrieden are better suited for a lower budget. A 3-room apartment here can cost around 1,500 CHF per month. You can find more information on rental prices in Zürich here.
Moving from Zürich to Basel
Anyone considering a move to Basel will benefit from low rents. You can rent a 3-room apartment for an average of 1,200 CHF, according to statistics from the city of Basel. There is an equal share of expensive and cheaper areas. Nevertheless, there is an obvious price difference between the city of Zürich and the city of Basel concerning the rental apartments. As already described above, in Zürich, a cheap 3-room flat costs approximately 300 CHF more than the average price in Basel.
What else should you know about moving from Basel to Zürich or the other way around?
If you own a car, you will certainly have to have it transferred to the new canton of residence. Consequently, you will get a new license plate from the responsible road traffic office. In addition, you have to deregister from the former responsible road traffic office. You should do this as soon as possible after you arrive in Basel/Zürich. The deadline is 14 days after your moving. You will need the following documents for the transfer of the vehicle:
"Registration for vehicle registration" form
The previous vehicle registration document
The new insurance certificate
What changes in terms of taxes?
According to the Swiss tax law, you are liable to pay tax for a whole year in your new place of residence. Any tax claims for the current year expire at the old place of residence. If you have already paid part of your taxes, your canton of departure will refund this amount.
Registering and deregistering with the new and old city
You would also need to notify local administration ahead of your move. Similarly, you would have to report to both the new and the old municipality within the first 14 days after your move. To ensure that everything runs smoothly, you should bring the following documents:
Certificate of residence
Family booklet (if you have children)
Insurance certificate of the current health insurance company
In addition, you must also check with your insurance company to see whether other premiums are payable at your new place of residence. Depending on the canton, the cost of an identical insurance premium may differ. It is best to inquire as soon as you inform the insurance company of your change of address.